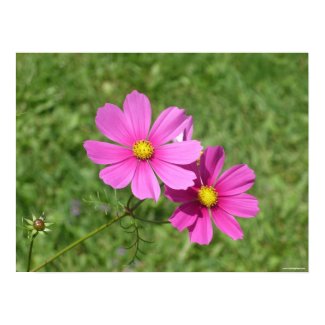 Cosmos pair photo canvas
by
jepineo
See other
Janine Posters
This is one of my all-time favorite pictures.
You can have a copy of it at Zazzle. This will take you to the site where you can customize it to your preferences, from poster to canvas, and to your budget.
They are having some great sales now for the holidays. Our friends and relatives will be getting prints from our photo library, most of which have special meaning: a lilac planted by my grandfather, peonies from my grandmother's garden, roses from my great-grandmother.
The list goes on and on.
Happy shopping.